Content Aware Sidebars 3.5: Auto-saving Conditions, Disable Widgets, and Duplicate your Sidebars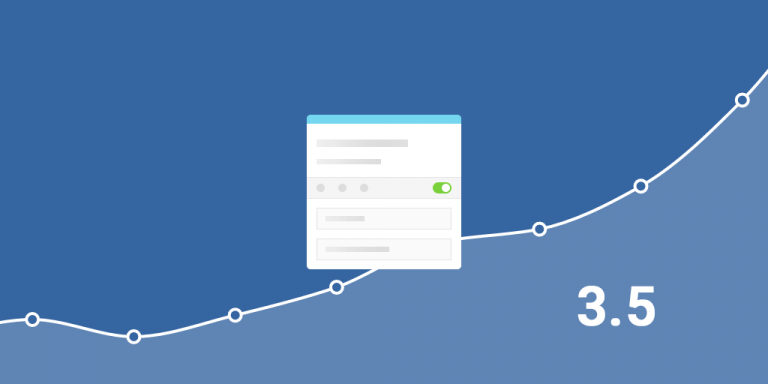 This release of Content Aware Sidebars introduces some awesome new free and Pro features and improvements that makes it even easier to create and display sidebars on your site. It also comes with the most user-friendly WordPress Widget Manager you have ever seen. Let's take a look at the highlights!
Auto-saving Sidebar Conditions
If you've used Content Aware Sidebars for a long time (thank you!), you'll know that the Conditions UI looks very different today than it did only a year ago. Because of the de-coupling of sidebars and sidebar conditions, it's not necessary to update the sidebar when only editing its conditions. Up until now, users had to click Save Changes on each condition.
From today, conditions will be auto-saved on changes! After a few months where roughly 2.000 users have tested this feature, I am now confident to roll it out to everyone using Content Aware Sidebars, along with an improved design that hides condition options.
Making the plugin easy-to-use while maintaining and adding powerful features is an ongoing process, and if you have any suggestions or feedback, please post a comment below.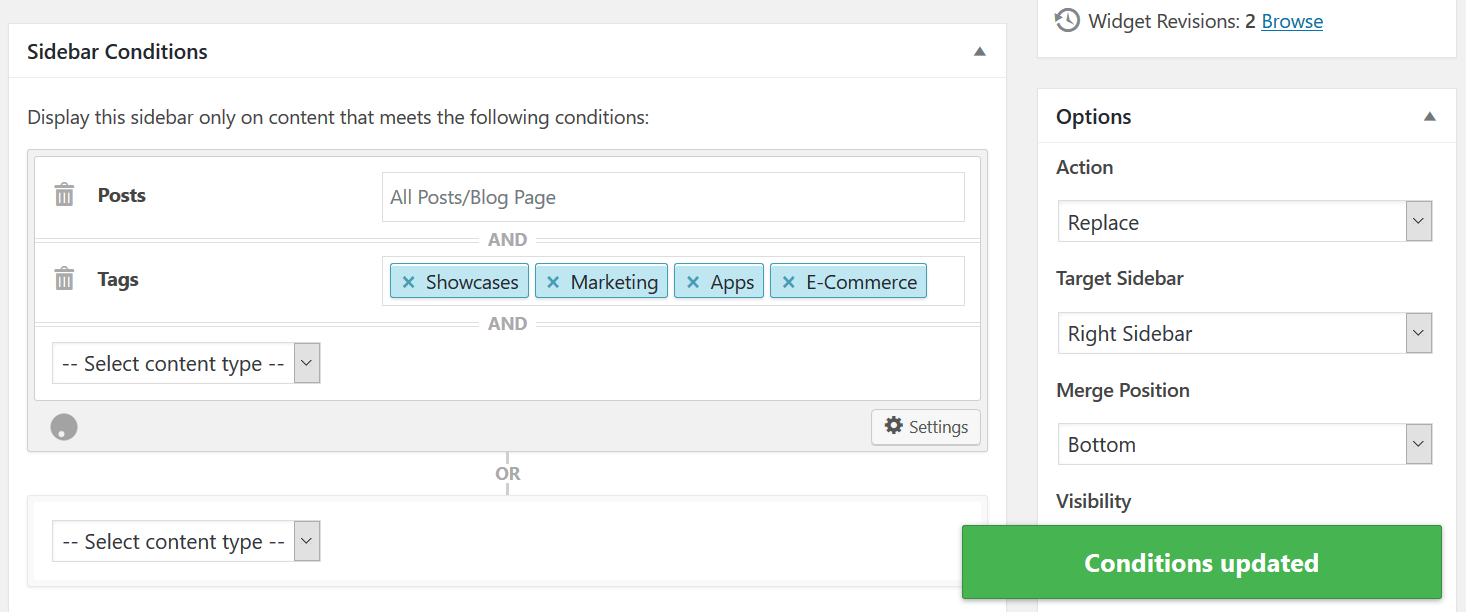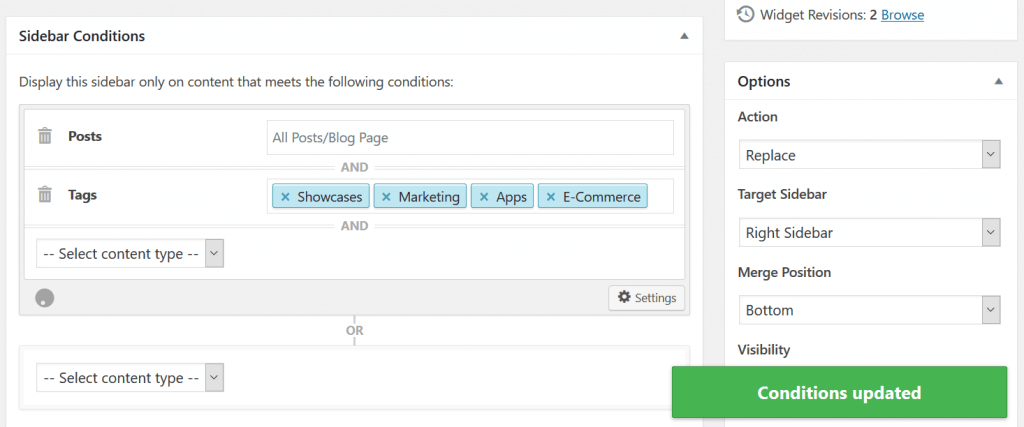 New, Enhanced Widget Manager
Content Aware Sidebars was the first WordPress plugin that made it possible to filter widgets and sidebars on the Widgets Admin Screen. On sites with a lot of sidebars and widgets, this feature greatly cut down the time it takes for a user to manage their widgets.
Because most users still prefer to manage widgets on the Widgets Admin Screen over the Customizer, I decided to make the experience even better: With a fixed container for all the widgets, you no longer have to scroll down and up while dragging a widget to a sidebar!
This feature is a progressive enhancement enabled for WordPress 4.7+, and it supports RTL languages too.

Disable Any WordPress Widget 
Pro
If you have many plugins on your WordPress site, it probably also means that you have a lot of widgets to choose from. Many widgets are not necessarily a bad thing, but they do take up memory and tend to clutter the Widgets Admin Screen.
Why not disable the ones you don't plan to use? In combination with the Enhanced Widget Manager, this will give you a much better user experience when working with widgets.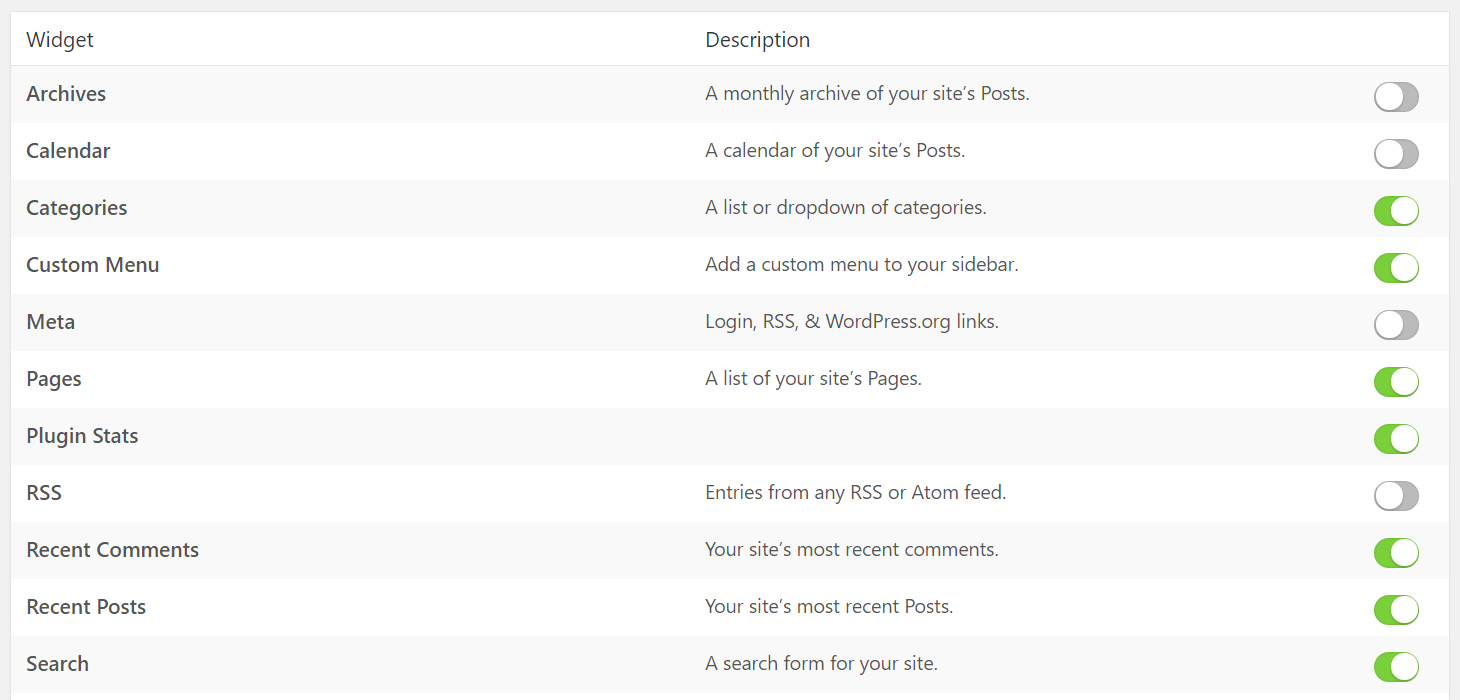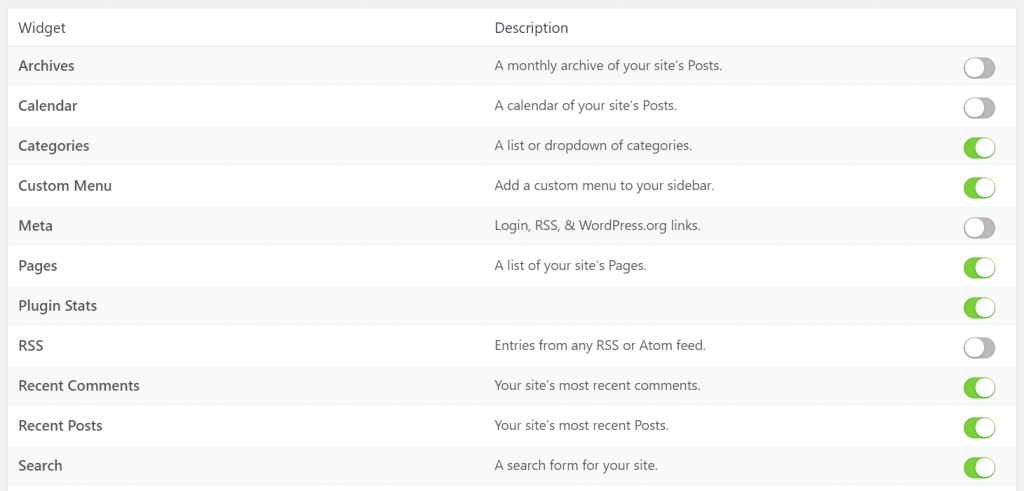 1-click Sidebar Activation
Activating and deactivating sidebars directly from the Widgets Admin Screen has been available in Content Aware Sidebars Pro for some time now, but it is now included in the free version!
This allows you to add widgets to an inactive sidebar and modify them without worrying about it being displayed on your live site in the meantime. Then, when you're all done, just click on the toggle button to activate and display the sidebar.
Stage your WordPress widget areas with 1-click Sidebar Activation and Sidebar Activation & Deactivation Schedule.

Duplicate your WordPress Sidebars 
PRO
If you're one of the users that pushes Content Aware Sidebars to its full potential with many, advanced conditions, then this feature might come in handy. With one click, you can duplicate your widget areas and all of its conditions and settings. Then make a few adjustments, activate it, and the brand new widget area will be displayed on your site. Talk about a real time saver!
Moving Forward – All-in-one Widget Area Solution
In this and several previous releases, there has been a big focus on refactoring and improving in the architecture of Content Aware Sidebars to make it easier to add awesome new features while keeping a robust and fast core. When needed, sidebar data has also been seamlessly upgraded after updating the plugin; in fact, you can update from version 0.8 to 3.5 without losing your sidebars and conditions! That's like taking your sidebars 5 years into the future.
There are still things I want to change behind-the-scenes, but you can expect Content Aware Sidebars to get even more unique features that will make it easier than ever to manage and customize your widget areas in WordPress. I am excited for version 3.5, and I think you will be too.