Style Your Widget Areas with Content Aware Sidebars version 3.6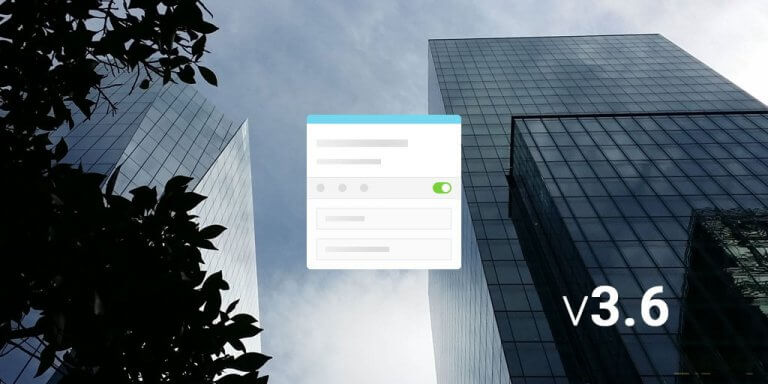 This release fixes a few reported bugs and includes performance and memory improvements, making Content Aware Sidebars even faster. It's now possible to change the markup of widget areas and insert widgets in reusable blocks that e.g. can be used in WordPress Page Builders!
Style Your Widget Areas
The most common use case for Content Aware Sidebars is to create widget areas that conditionally replace or merge with widget areas registered by the used WordPress theme. The markup of the created widget area will then be inherited from the widget area it replaces.
Now it is possible to change the markup for widgets and widget titles, and even to add a wrapper element for the widget area itself! This is especially useful if you are inserting a widget area with a shortcode and want to contain it in an element with a specific CSS class, or if you want custom sidebars to stand out from the theme sidebars they replace.
It even works in complex scenarios with several nested widget areas. So if you have a widget area W1 that replaces widget area W2 … that replaces widget area Wn, the markup you use for Wn will be inherited by W1, which you then can override if you like. Give it a try!
Widget areas without custom markup will of course still be displayed the same way as before.
Reuse Widgets From Any Widget Area 
Pro
Content Aware Sidebars is the only widget area plugin that lets you conditionally merge widget areas from top or bottom, and we now take this flexibility a step further: The Widget Area widget lets you insert widgets from any widget area into another widget area. This makes it possible to merge widget areas, not only from top or bottom, but in any order!
Create some widget areas and think of them as "reusable blocks of widgets" that you can use again and again in other widget areas. So instead of having to add the same widgets to several areas and keep track of their settings to always be the same, simply add them to an area you consider a reusable block. Then just use the Widget Area widget to elegantly insert and reuse the widgets where you want.


Even more, the Widget Area widget will also work with most Page Builder plugins so you can reuse widgets across your posts and pages. That is pretty neat.
1-click Automatic Pro Install
Previously when upgrading to Content Aware Sidebars Pro, the user would receive an email with a download link to a zip file with the plugin. It would then have to be manually uploaded in the Admin Dashboard or via FTP and activated. This would usually be a pretty quick but tedious procedure. Thanks to the developers of Freemius, it is now automated and will take less than 50 seconds!

When purchasing Content Aware Sidebars Pro in the Admin Dashboard on your site, you can click "Automatically install the plugin after the upgrade", and within 50 seconds you will be ready to use it. So what are you waiting for?
Improvements and Future
The preparation for Automatic Language Packs handled by wordpress.org has been long underway, and I am happy to announce that Content Aware Sidebars now supports it. Danish and German are the first to make use of it, and this means that translations for these languages are no longer bundled in the plugin and will be updated independently by contributors (who by the way are fantastic!) and included on your site automatically when needed.
Like mentioned in the release notes for version 3.5, the architecture of the plugin has been a main focus during the latest releases. While it has been possible for developers to add and extend conditions for a long time, the API has never really been intended for public use, but we are now at a point where it soon will be. So enjoy this release and stay tuned!